Seeing Students Differently
For almost two decades, Marc has been conducting unique "student panels" with kids all around the world  He has found that, in too many cases, our students are disrespected, undervalued, and underappreciated by their educators, forced, in the name of "learning" to do and study mostly useless things.
Marc created the Better Their World Database of Student Projects to demonstrate what today's kids are capable of–-with or without technology!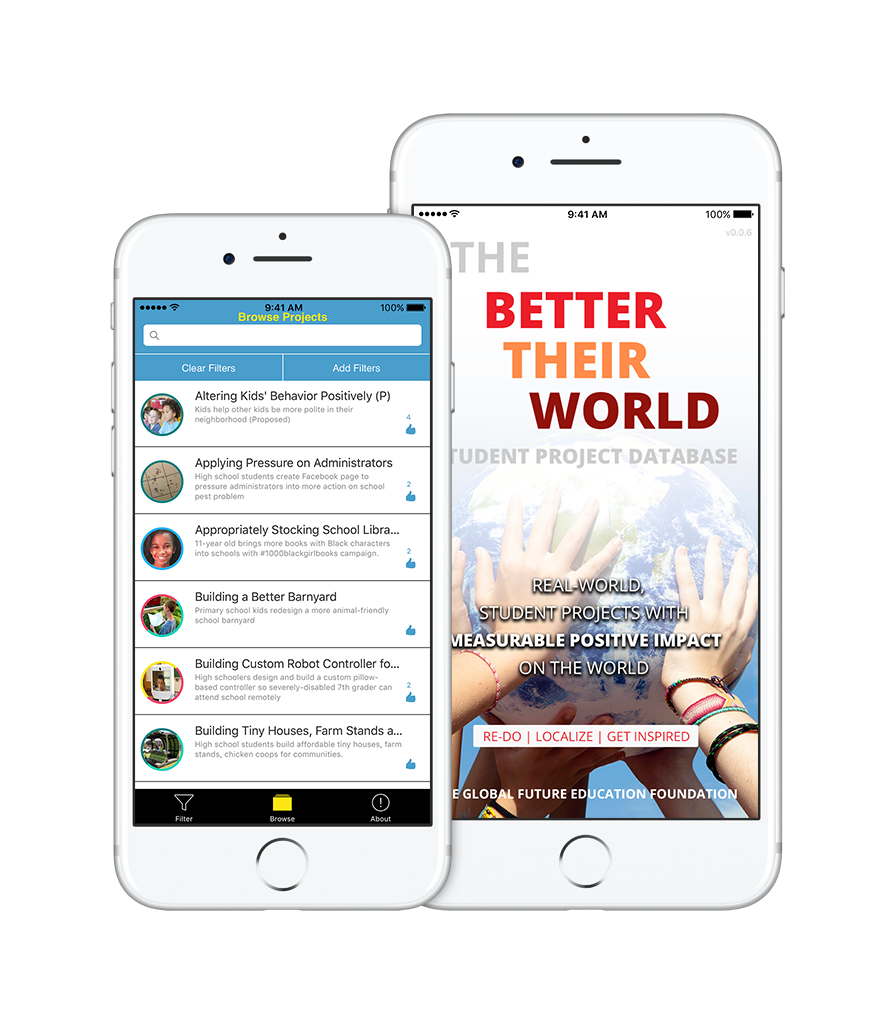 The Better Their World Database is a curated, representative listing of Student Projects with Measurable Positive Impact on the World, intended to demonstrate what today's kids can do — with, or without, technology!